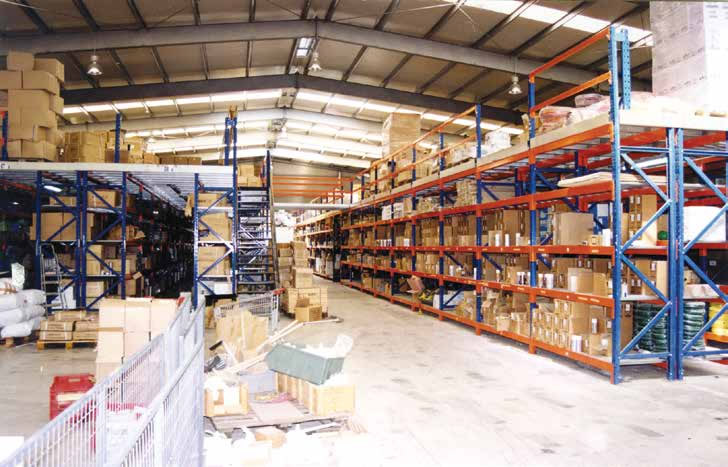 Mezzanines and Warehouses
Even if you have a big and organized warehouse, you will always be in need of more space. Sometimes buying, or building a new warehouse, is not the best idea in Cyprus. The costs exceed the budget and if you want to move it, or remove it, it can't be done that easily. Mezzanines can solve this problem as they are cost effective, non-intrusive and adaptable.
How do mezzanines work?
Mezzanines are using the vertical space of your warehouse. It's like having a second warehouse on the top of your original warehouse, with much less money and with no need shut down your business while it is being constructed. Mezzanines are structures that can be installed quickly and easily, with no such a big impact on your operations. Mezzanines are not permanent structures. You can disassemble it with ease and assemble it somewhere else.
Mezzanines can fit everywhere. They are structures that can be assembled in the way that you want to be structured. And if you want to extend the surface they use, it's easy to do. When it's time to change warehouse, you can take it with you and place it in your new warehouse.
Use of mezzanines in Cyprus
Mezzanines are not used only for storage in Cyprus. Think of it as a second floor/space. You can form it the way you want. You can place more products and metal shelves. You can place cabinets and make a resting place for your employees. Or you can place a prefabricated office there. The options are endless.
Depending on the structure and the metal shelves you are using, you can use more than one mezzanine in your vertical space of your warehouse.
A lot of warehouses here in Cyprus are using mezzanines and they are satisfied with them. If you have questions about mezzanines and how you can use them with your metal shelves, contact us.
Mezzanines at your place
We can send mezzanines and other products anywhere in Cyprus, including Limassol, Larnaca, Famagusta – Paralimni, Nicosia, Paphos districts.