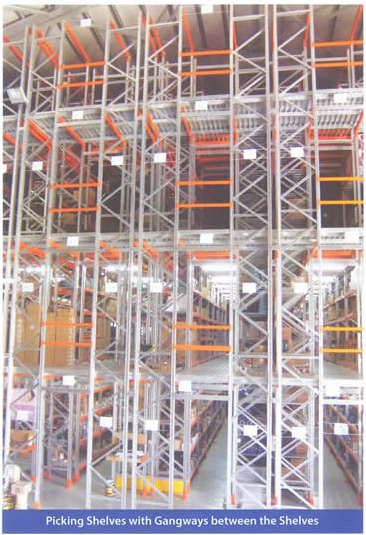 Picking Shelves
What are picking shelves?
Picking shelves are shelving systems used for light or medium loads. They have multi-level shelves in a rack system. The number of these levels depends on the total weight to be applied per shelf.
These shelves can also have dividers or drawers. Dividers and drawers are used to separate products and keep them in order. These shelves are commonly used in Cyprus.
How can you use them?
Picking shelves can be installed very easily. The only things you need to think about are the shelf-space and the weight of the products to be stored on these shelves.
Workers have easy access to the shelves and the products on them. This makes picking shelves ideal for small products and packages. Employees can easily handle the products on the shelves without the need for a forklift.
Many companies use these light and medium load picking shelves due to the existence of dividers and drawers.
Where can you use them?
Picking shelves can be used in a variety of ways here in Cyprus. The most common places used are:
supermarkets,
minimarkets,
warehouses,
industries,
restaurants and
pharmacies.
These are only examples of use areas of picking shelves. There are many more places someone can use them.
Pros of the picking shelves
Companies in Cyprus can benefit from using the picking shelves. Here are some examples of some benefits:
Employees can easily store and access products. They can put products on the picking shelves and bring them back very quickly.
Picking shelves are ideal for small to medium-sized products. These products can be placed one above the other. Keep in mind that products that are too small should be registered on a shelf, otherwise they can easily be lost.
It is easy to categorize products by product type and maintain this categorization. Due to the nature of the products stored on the picking shelves, ie they are small enough and not so heavy, you can change them the location whenever you need, in order to keep the categorization proper.
Learn more about picking shelves by contacting us! We can advise you and offer you solutions based on your needs. And you don't have to worry about your location. We send everywhere in Cyprus, including the areas: Limassol, Larnaca, Paphos, Nicosia and Paralimni.