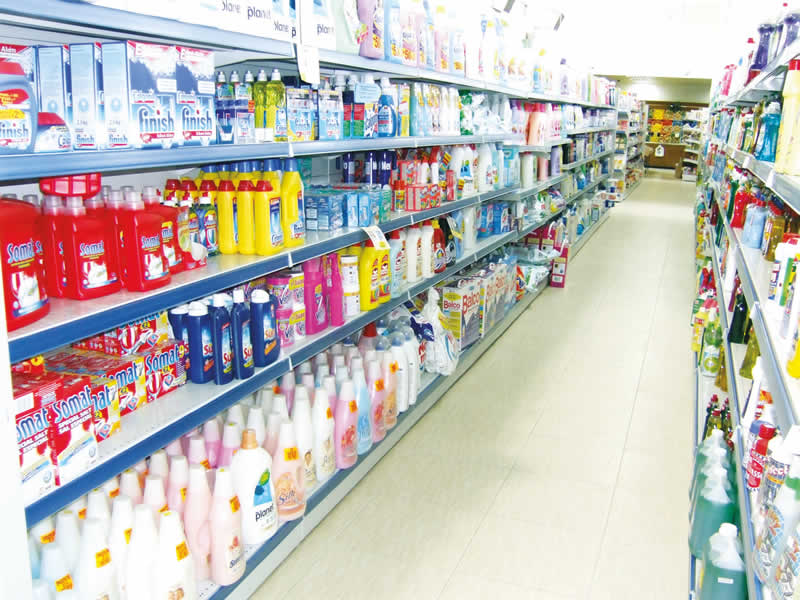 Supermarket shelving
If you want to open a super market in Cyprus, one of the most important aspects you need to consider is the design and layout of your supermarket shelves. If your supermarket shelves are perfectly designed, then the customers will be encouraged to buy more products. You need to place well designed supermarket shelves in order to create an environment where your customers can buy more products by feeling better in your supermarket.

Super market shelves on the right side of the entrance
As we mentioned in a previous issue, about the shop shelves and display products, when customers enter the supermarket, they tend to turn right. Supermarkets are trying to place supermarket shelves with a nice layout and products that can refresh their customers' senses. After that, customers tend to have a more enjoyable shopping experience and tend to buy more products.

Top Shelves
Top shelves have the smallest customer base. Here you can place your best deals, such as your discounts. Products that are not selling fast or limited editions, can also be placed at the top of the supermarket shelves. Using this method, your supermarket will stand out from other supermarkets.

Eye-Level Shelves
This is also referred as the bull's eye. Here you can place your best seller products. Customers tend to look the supermarket shelves at the level of their eyes. Many supermarkets also place high-priced products at that height.

Kid's Eye-Level Shelves
Products are strategically placed to attract the attention of the kids. Parents, when they take their children with them, tend to buy more products than usual. The Children can grab products like cereals from the supermarket shelves and give them to their parents.

Bottom Shelves
The bottom of the supermarket shelves is usually for oversized or bulk products. This is the best shelve location to place these products. This way you can avoid accidents, unnecessary weight on the shelves, and help customers lift them up easier.

The same applies for the minimarket shelves. If you are interested in buying shelves, you can contact us. We can send the supermarket shelves everywhere in Cyprus. You name the place, we send the products!