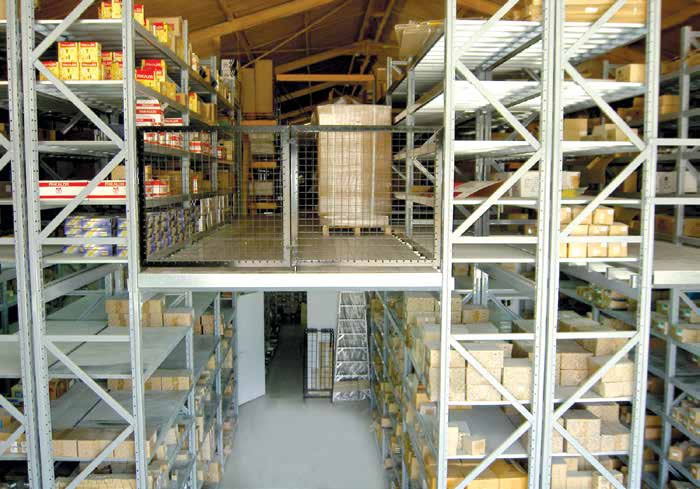 Types of metal and shop shelves for retail stores
Before you place metal shelves in your store in Cyprus, it's wise to take some data into consideration. You have to choose the metal shelves according to your store space and the products that are going to display on the metal shelves. There are many different metal shelves on the Cyprus market.

The parts of the retail shelves can be combined. This way you can combine them to create unique display stands. You can also take advantage of the floor space and present your products more appealing to your customers, as we mentioned in a previous issue about shelves placement into a store or market.
Types of metal shelves
Slatwall retail shelving
Slatwalls can be called so, but they are not actually walls. These are mobile metal shelves. They can be installed on the walls of your retail store in Cyprus. They are fully customizable and you can decide where to place the floating shelves. Generally, Slatwalls are designed for light loads.
Gondola shelving
Gondola shelves are the metal shelves you see most often when you visit a store. They are durable and are designed to withstand heavy objects. Gondolas shelves can be easily adjusted. The formation can be easily changed whenever you want. They are more used in retail stores.
End Caps
End caps are used together with gondola rack units. They are placed at the end of the gondola shelving units. You can also place an end cap when a new gondola shelving unit is not really necessary. End caps can be easily combined with shelving units and other metal shelves.
Wall shelves units
Wall shelve units are metal shelves mounted on the walls. More specifically, they are metal strips, with brackets to hold the shelves, which are placed on the walls. With wall shelves units, products are more visible to customers and stores can benefit from the space that has been saved.
Wall End Display shelves
They are used in a similar way as the end caps in gondola shelving units. Wall end display units are connected to wall shelves units. In this way, the existing space of the wall shelves units can be extended. Slatwalls can also be used with wall shelves units and display units in Cyprus.

Learn more about metal retail shelves and order now! We can deliver your products anywhere in Cyprus (Larnaca, Limassol, Paphos, Nicosia, Paralimni).