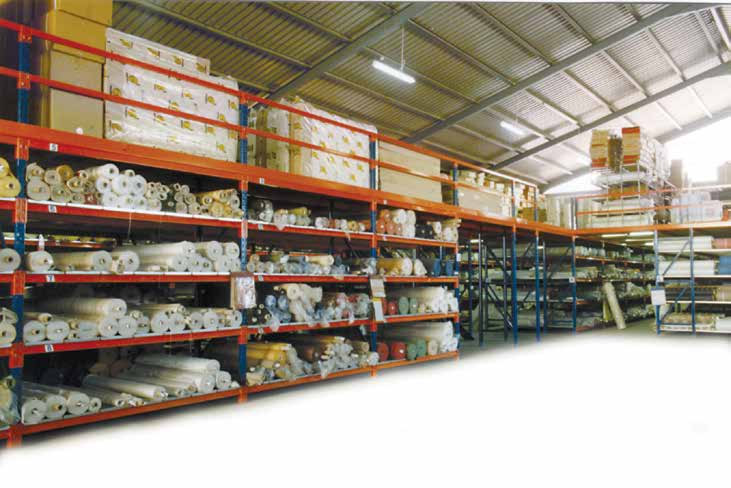 4 tips for your industrial storage and industrial metal shelving
Warehouses are designed to deal with many products. Products are imported, exported and stored on industrial metal shelves for different time limits, depending on use, demand or expiration date.

Even if they are designed to deal with many products, huge amounts of storage can cause malfunction or disorganization in the industry.

The market in Cyprus, along with the demand and supply, are experiencing an anodic path compared to previous years.

Check out these four tips to organize your industrial storage and industrial metal shelves.
1. Organize your industrial storage and industrial metal shelving from the start
Before you start doing anything, try to imagine your work area and how much space you need to work with. Try to imagine "where" you have to storage "what" products on your industrial metal shelves.
After that, make the changes you just visualized. A new beginning and the re-arrangement of things in your industry are things that you, and other industries in Cyprus, should consider.
2. Don't forget the labelling
Labeling is one of the most "must do" things in any place you store products. Even if it is a warehouse or a market in Cyprus. Whenever you store or organize your products on the industrial metal shelves, make sure you have a good written label. It will be easier for you or others to identify these products.
3. Use the picking industrial metal shelves
Industrial metal shelves with a picking system can help you organize your products by items. There are not many companies using this type of system in Cyprus. As a result, they lose small items very often. Using picking shelves, you can save money, effort and time without the need to replace these items.
4. Evaluate your existing storage systems
Using the proper storage system can make the difference in your warehouse. Industrial metal shelving systems need to fit to your needs and be used in the best possible way. You may need to review the way you use your existing industrial metal shelves or to think about the possibility to purchase new ones.

Do you want more tips or do you have questions about industrial metal shelving? Contact us now! We are located in Nicosia and we can send products all over Cyprus, including Larnaca, Paphos, Limassol, Famagusta and of course Nicosia.