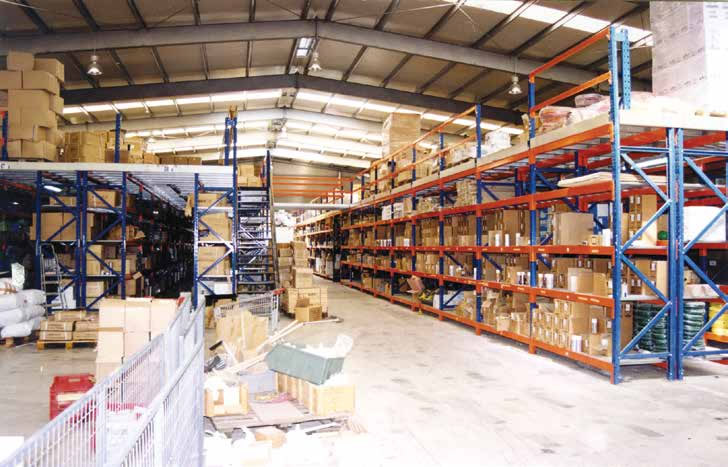 Mezzanines safety Tips
As we have stated in a previous issue, mezzanines are cost-effective, non-intrusive and can be used in various ways in Cyprus.
However, measures must be taken to maintain the safety of the workers. This is in fact your first priority if your industry uses mezzanines. Many warehouse managers are unaware of these security rules. Keep in mind that if an employee is injured, it will cost both the worker and the warehouse. Here are some tips.
Mezzanines must be accessible
Do not leave obstacles, products or anything on the road or the stairs of the mezzanines. The products must be on the metal shelves and each tool must be located where it belongs. Train the workers to pay attention when they use the mezzanine stairs.
Review local and European fire, hazard and safety codes
Try to find and follow the safety codes proposed by Cyprus and Europe. There are many safety rules that you need to follow regarding workers, warehouse, rafts, etc. Try to follow these rules to protect your workers from any harm, along with the mezzanines, the products and the warehouse. Make changes to your warehouse. For example, install new security systems, such as a fire alarm, or reorganize your products on metal shelves to reduce the chance of danger.
Install fall protection
Depending on the design of the place and the mezzanine, you may need to install fall protections on exposed sides or on sides where workers need to be particularly careful due to the nature of the particular spot. This way you keep your workers, your products and your equipment safe.
Use the mezzanines with extra care
Even the strongest mezzanine has a limit to what can hold. Use the mezzanines with special attention to the ways of use. Check the total weight your mezzanine can hold and try not to overcome it. If you see something abnormal, take the appropriate measures to keep your workers safe and call a specialist to diagnose the situation.

These are just a few tips. There are many things to consider in Cyprus.
If you want more safety tips, then you can find us in Nicosia. We can deliver your order all over Cyprus.